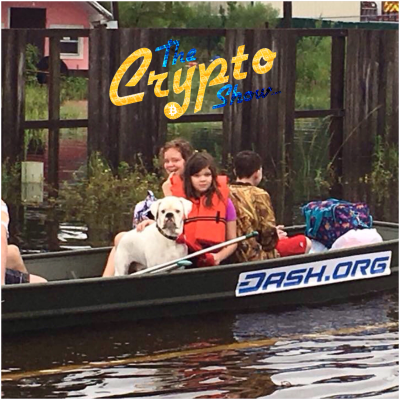 On tonight's episode of "The Crypto Show," Our first guest is Erik Voorhees of ShapeShift, who discusses Washington State's attempt to license that company and endanger its clients personal data. As a result, ShapeShift decides to pull out of hostile territory, operation Dunkirk style. We also discuss ShapeShift's purchase of KeepKey, one of the major crypto-hardware devices on the market, in an all-Bitcoin transaction, and what that means for the hardware device and its users.
In the second hour, we have Colin Cantrell of Nexus, a cryptocurrency and community with a truly broad scope to its vision Colin also addresses a little-recognized threat to Bitcoin and all of digital security: the advent of quantum computing. It is a must-listen segment.
In the final segment we hear from co-host Danny about his relief efforts along the coast after Hurricane Harvey. He also describes Harlan Dietrich's and Martin Pennington's trip with a boat to the coast for the same reason. We mention how these efforts would not be possible without the Dash charity fund that The Crypto Show receives, a large donation from Bitcoin.com's Roger Ver, several thousand from random listeners, and most most magnanimous of all, 10 Bitcoins donated by Bill Kline. Colin Cantrell has also pledged to donate to the cause. Thanks to all of them and anyone else who have sacrificed their crypto toward the cause of hurricane relief!
Please donate at freeross.org!
Source: letstalkbitcoin.com