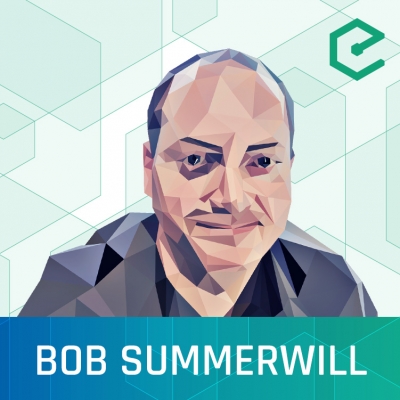 According to the World Bank, universal financial access is vital to reducing poverty, and lack of access to credit plays a significant role in widening inequalities between developed and developing nations.
For producers at the end of the supply chain, and who typically have little access to capital, waiting for customers to pay for their products puts them at high financial risk and threatens their livelihood. What if there was a way to bring more liquidity to global supply chains, by allowing anyone to create liquidity from their existing assets.
We're joined by Bob Summerwill, Community Ambassador at Sweetbridge, an ambitious project that aims to change the way global business operates at a fundamental level. While supply chains account for about two-thirds of the World's GDP, value is trapped in non-liquid assets sitting in warehouses, on store shelves, or in the form of outstanding invoices. Sweetbridge acts as a sort of OSI model for global business. In the Sweetbridge economy, working capital is freed up by enabling individuals and organizations to borrow from themselves interest-free.
Topics discussed in this episode:
Bob's background as a game developer
How Bob got involved with Ethereum and his role at The Ethereum Foundation
What is the Sweetbridge and how it aims to transform global business
How one can use Sweetbirdge to collateralize assets and borrow money
The different protocol layers of Sweetbridge
How Bridgecoin and Sweetcoin work, and their respective roles
The role and goals of the Sweetbridge Alliance
The upcoming token sale
The project roadmap and upcoming product releases
Source: letstalkbitcoin.com